The beach! What could happen at the beach?
Level 51
Objective
Enjoy the sun. Be yourself. Kill 15 creatures. 
Opponents
Level 52
Objective
Collect 13 sandwiches. SANDwiches. SAND. AHAHAHAHAHAHA!!!!! 
Opponents
Level 53
Objective
Fish don't fly! Defeat 20 flying fish to prove it.  
Opponents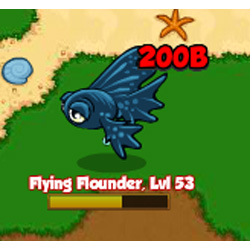 Level 54
Objective
Steal 18 shells to complete your collection
Opponents
Red Snapper
Bubble Buddy
Flying Flounder
Level 55 - Final
Objective
Pink things seek to end your wanton pillaging. Don't let this happen!
Opponents  
Jelly Friend
Crabella
Big Ol' Snail                                              
List of level walkthroughs
Select level range